Moyra is the guest with Caren Glasser (Once Upon a Storytime) on September 3rd at 10.30 am PT / 6.30pm GMT.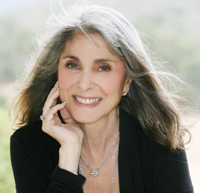 Caren Glasser

Caren Glasser | Once Upon A Storytime | The Super Boomer Lifestyle Show | On Bravos Below Deck Mediterranean
I am delighted to be joining Caren on 3rd September.
Although the Covid-19 crisis has caused great upheaval to personal events, visits and presentations, the opportunity to join Caren and discuss Amelie Trott & The Earth Watchers with my US friends and listeners is most welcome.
The launch of my new website www.amelietrott.com – with still more work to do – is timely and I hope to add more detail of the discussion with Caren in due course.
Very much looking forward to discussing all things Amelie with Caren!